Chilli Con Carne
Ingredients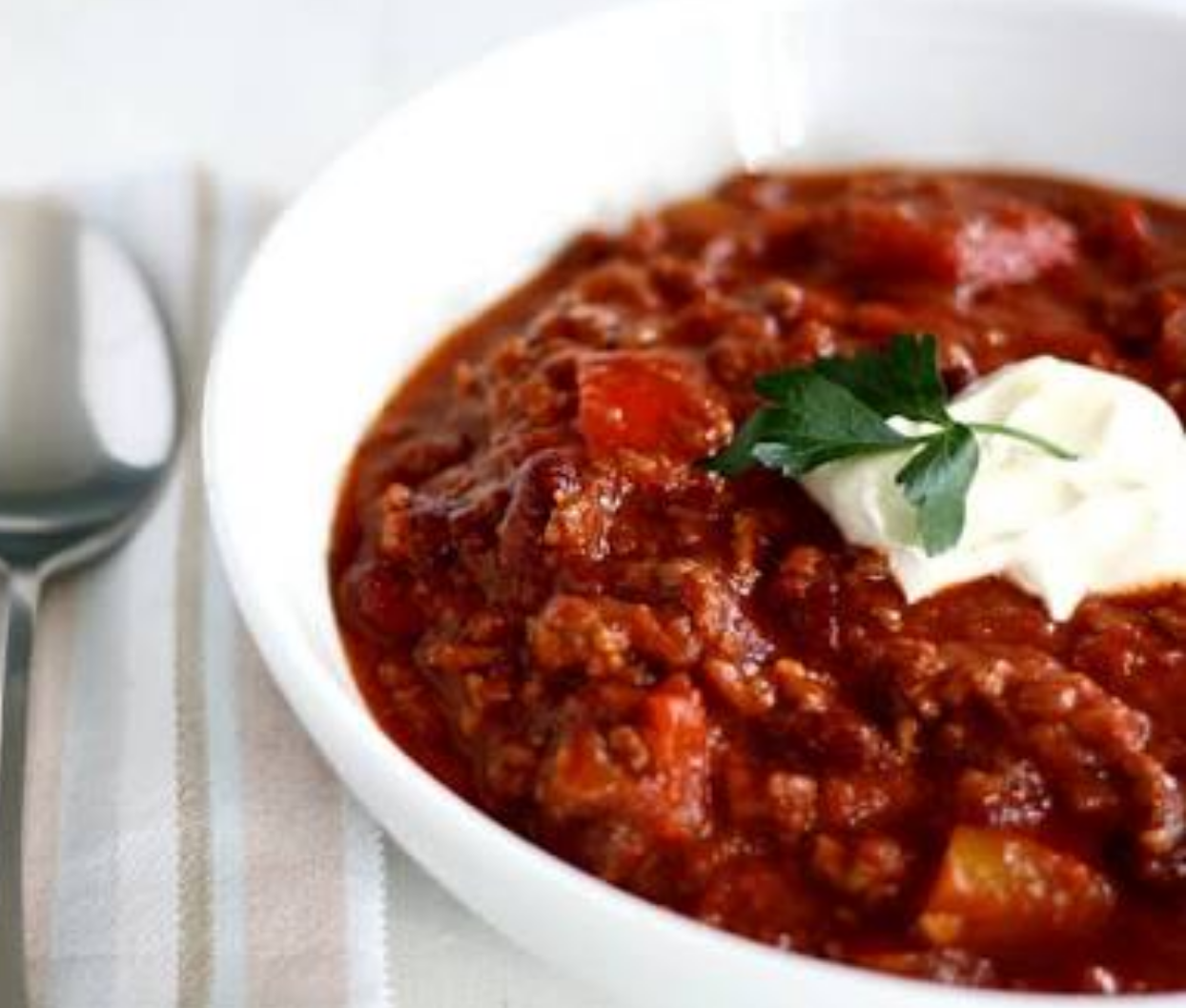 1 tbsp. olive oil
500g beef mince
1 large onion, diced
1 tsp chilli, crushed
4 cloves garlic, crushed
2 tbsp tomato paste
1  tin whole peeled
tomatoes
1 cup beef stock
1 tin kidney beans, drained
2 tsp dried oregano
1 tsp cumin
Method
In a frying pan, heat olive oil over high heat and brown the mince. Add onion, chilli and garlic and cook until the onion is translucent.
Stir in tomato paste and cook for two minutes, then add tomatoes with the beef stock. Add the beans, oregano and cumin. Simmer for 20 minutes. Season with salt and pepper, and serve.
I also like to add a dollop of Greek Yoghurt on top or some Avocado.
Easy, filling and delicious.
M xx