8 days in Fiji….
BLISS but as much as it was relaxing I still managed 4 body weight workouts to get me through the festive season
A healthy lifestyle does not stop because you are on holidays..
We had buffet meals for breakfast, lunch and dinner, but we chose well…
Salads and veggies first then proteins and carbs, We had dessert most evenings and a few cocktails  here and there….
But we know balance and discipline and we put them into practice every single day…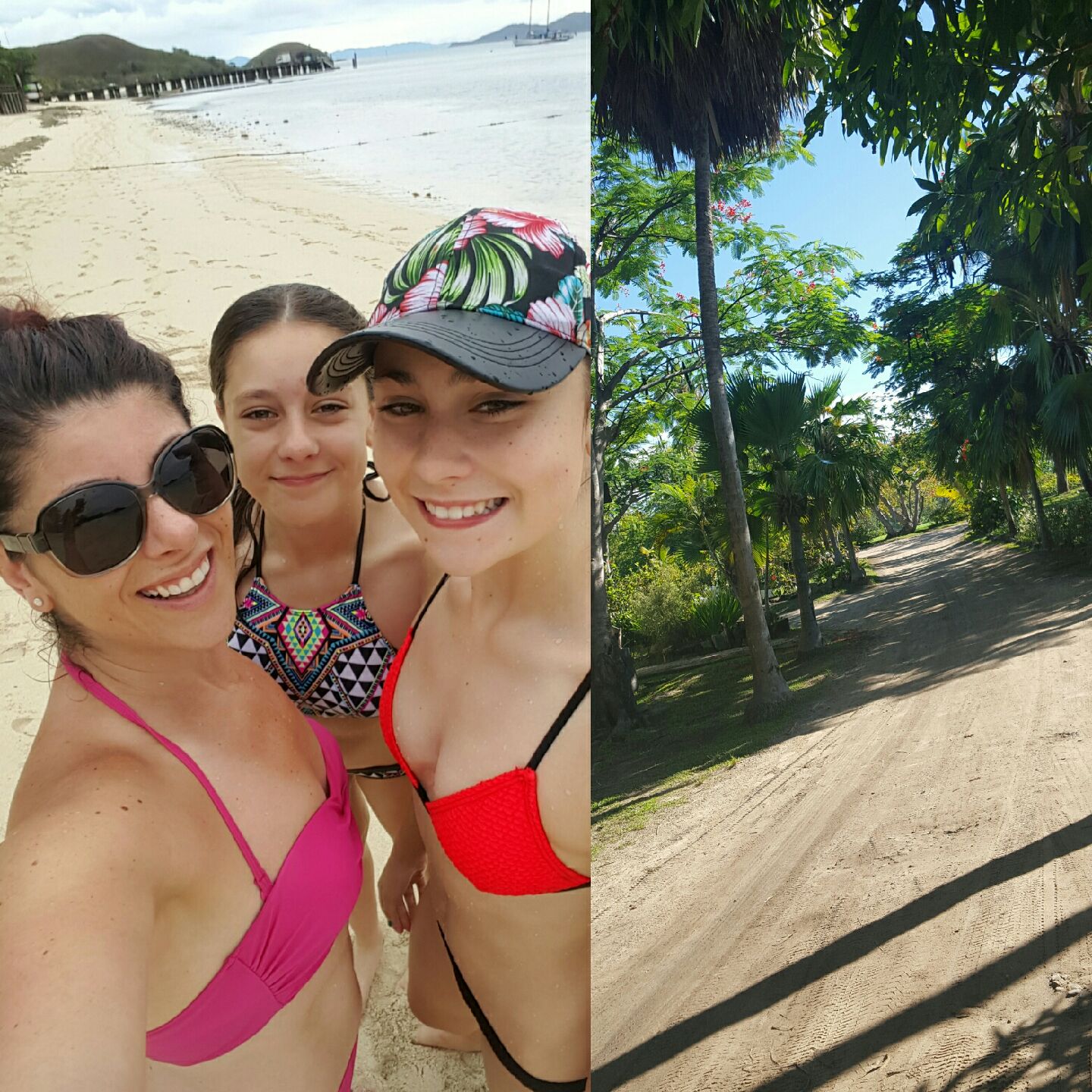 Here are 2 of the workouts I did whilst away 🙂
WORKOUT #1
20 Step Ups on each leg
20 Narrow Stance Squats
20 Push Ups
20 Resistance Band Bicep Curls
20 Resistance Band Tricep Kick Backs
20 Crunches
20 Lying Leg Raises
Repeat x 3
WORKOUT #2
Walk/Run 3km
10 Burpees
10 Jump Lunges
10 Tricep Dips
20 Reverse Crunches
20 Russian Twists
Repeat x 5 (Not the walk just the body weight exercises)
We exercised every second day, with a day of REST and RELAXATION in between.
We felt good, confident in our appearance and in our ability to maintain a balanced healthy lifestyle without missing out on the yummy food and the relaxing part of out holiday!
Hope you can manage some exercise on your holiday and enjoy the benefits of a healthy lifestyle 365 days of the year!
Maree x